Bill has two digital books for sale, as well as a set of plans for building your own Tilting Carvers Bench. All are hi-quality publications in PDF format, and offer the reader hi-resolution photographs and detailed instructions and commentary.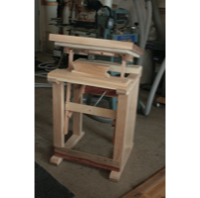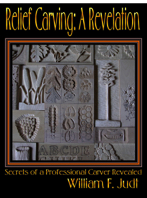 Tilting Carvers Bench
A complete guide to building your own tilting and rotating carvers bench. Plans and photos in h-res.
Available for download in PDF format.
Plans - $15 US
Relief Carving Revelations 1
This is the first of two volumes containing over 18 separate carving projects to help you develope a wider repetoire of carving skills. Available for download in PDF format.
$20 US
For more information call 306-715-4919 or use the form below to contact Bill via email. Thanks!